the many faced god·dess

Group Exhibition at Maison Populaire Montreuil, Montreuil
Curated by Thomas Conchou

with Nils Alix-Tabeling, Sabrina Röthlisberger Belkacem, Bye Bye Binary, Ivan Cheng, Claude Eigan, Cédric Esturillo, Brandon Gercara, Tarek Lakhrissi, Élodie Petit, the Queer Ancestor Project, Sin Wai Kin (fka Victoria Sin), Simon Brossard & Julie Villard

19.05.2021 – 11.07.2021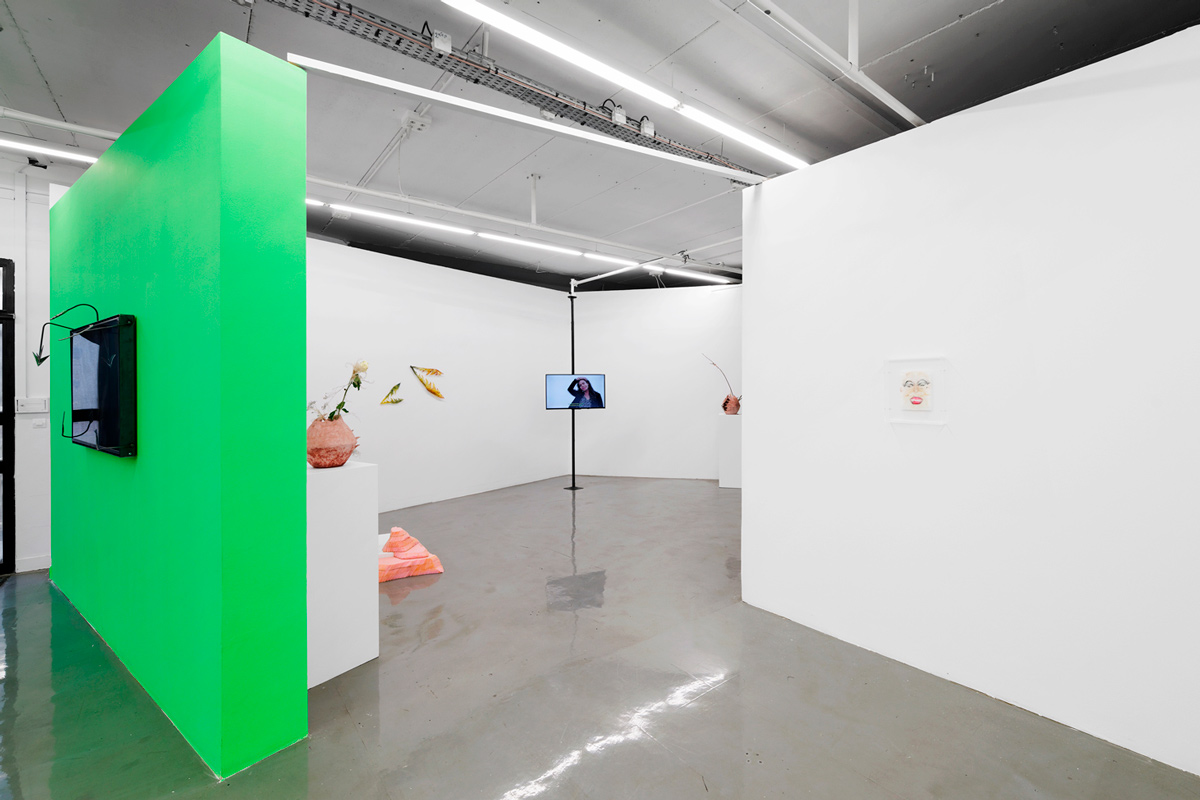 View of the exhibition / Tarek Lakhrissi, Sin Wai Kin (fka Victoria Sin),
Claude Eigan, Nils Alix-Tabeling et Brandon Gercara


View of the exhibition / Claude Eigan, Nils Alix-Tabeling & Brandon Gercara
Claude Eigan / Pissed (Aunt Charlie's dandelion), 2021
Pigmented resin, pen, steel, 68 x 36 x 2 cm

Claude Eigan / Pissed (The stud's dandelion), 2021
Pigmented resin, pen, steel, 37 x 22 x 2 cm



Claude Eigan / Pissed (Lex's dandelion), 2021
Pigmented resin, pen, steel, 54 x 27 x 2 cm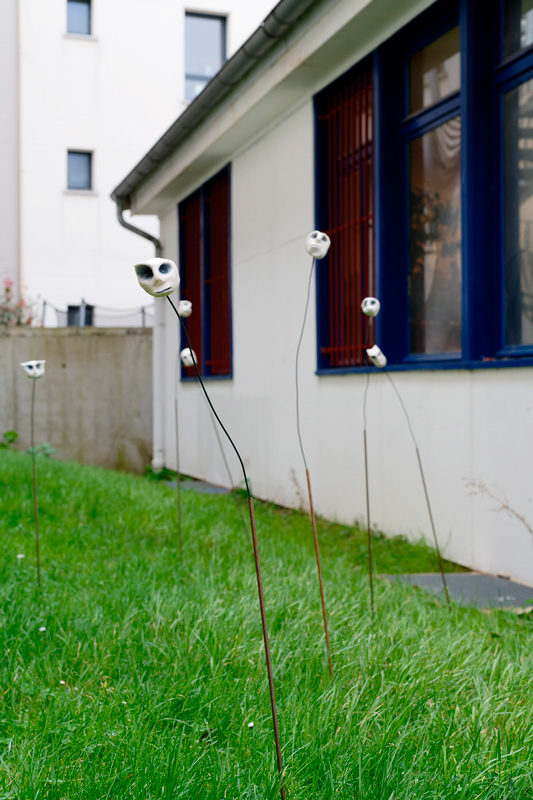 Claude Eigan / Owls 2019
Series of 16 pieces, Self drying clay, paint, varnish, wire, steel tubes
Multiple dimensions
the many faced god.dess
curated by Thomas Conchou
While borrowing its title to the faceless, avenging deity of Game of Thrones,
the many faced god·dess
draws inspiration from the influence of impersonation practices on queer theory and contemporary artistic practices, amongst which drag appears paramount. From the original observations of drag performances leading to Judith Butler's seminal book
Gender Trouble
to Elizabeth Freeman's
temporal drag concept
, investigating the pull of the past on the present through practices of retrogression, genealogy and memory, drag practices and their sister-practices (cosplay, fandom, comedy, performance, theatricality) create a strategic, politic and reflexive stage, engaging not only with how bodies are constructed but also inhabited and interpreted. But also with how chronopolitics come to play with them : allowing to perform a critical and historical genealogy. The exhibition will gather artistic and amateur practices around the ideas of mask- wearing, summoning ancestors and mythological beings, as well as performing strategic and fractal identities, and will channel a multitude of historical, fictional or contemporary characters, stressing the multiplicity of our belongings, the impermanence of our identities, and the power of our transformations.
Text by Thomas Conchou, 2021
All pictures copyright
Aurélien Mole




Pissed (Aunt Charlie's dandelion), 2021
Pigmented resin, pen, steel, 68 x 36 x 2 cm

Pissed (The stud's dandelion), 2021
Pigmented resin, pen, steel, 37 x 22 x 2 cm

Pissed (Lex's dandelion), 2021
Pigmented resin, pen, steel, 54 x 27 x 2 cm

Owls 2019
Series of 16 pieces
Self drying clay, paint, varnish, wire, steel tubes
Multiple dimensions